With a Tamsey wallet you can send and receive money to anyone in the UK, anytime.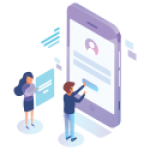 Easily create a Wallet account
Create your Tamsey Wallet account today and benefit from free wallet to wallet transfers. Enter your details and get started with your Wallet.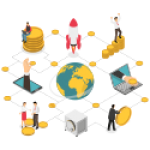 Make secure wallet transfers
Whether you want to send a monetary gift, pay for goods and/or services, you can securely send and receive money using your Tamsey wallet.

You can easily withdraw funds from your Tamsey wallet to your bank account.
Frequently Asked Questions
A Tamsey Wallet is an online account that you can use to send and receive money online. 
It's free to send and receive money with a Tamsey Wallet!
You can even use your wallet balance to pay for international money transfers.
You can send a minimum of 10 GBP and a maximum of 50,000 GBP.
You can withdraw money from your wallet directly into your bank account.
You will find a 'Withdraw Money' button on the 'My Tamsey' page when you're logged in. 
All the money in your Tamsey Wallet is stored and securely safeguarded in our UK Bank Account.
To open a Tamsey account, you need to be a UK resident and have a UK bank account.
We do not perform credit checks but we have verification checks, which means you must have a valid proof of ID.