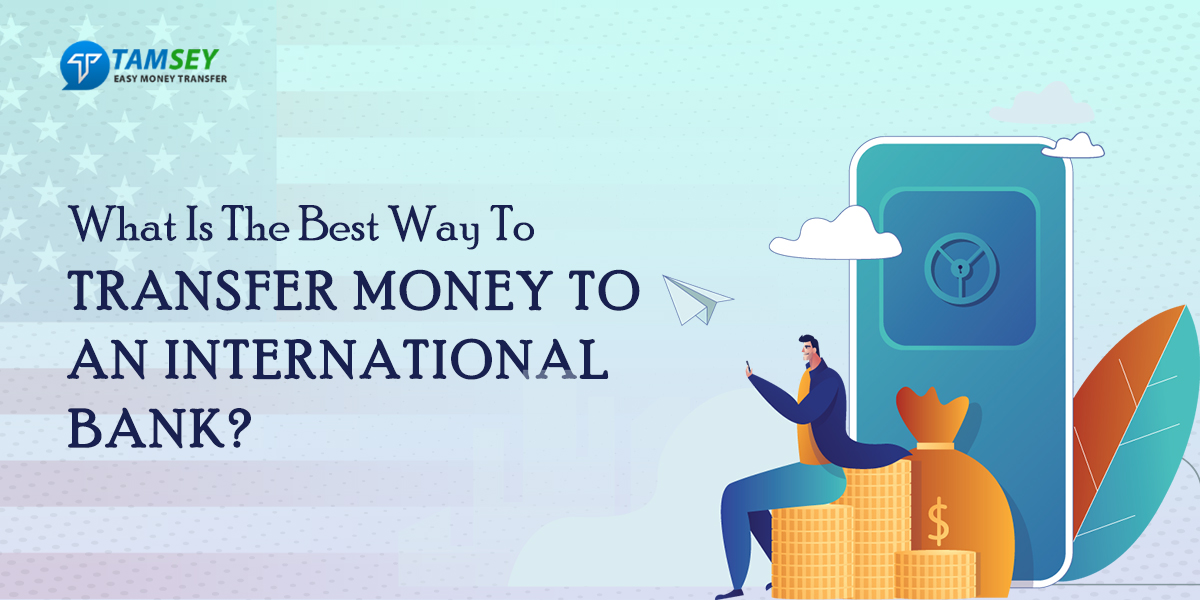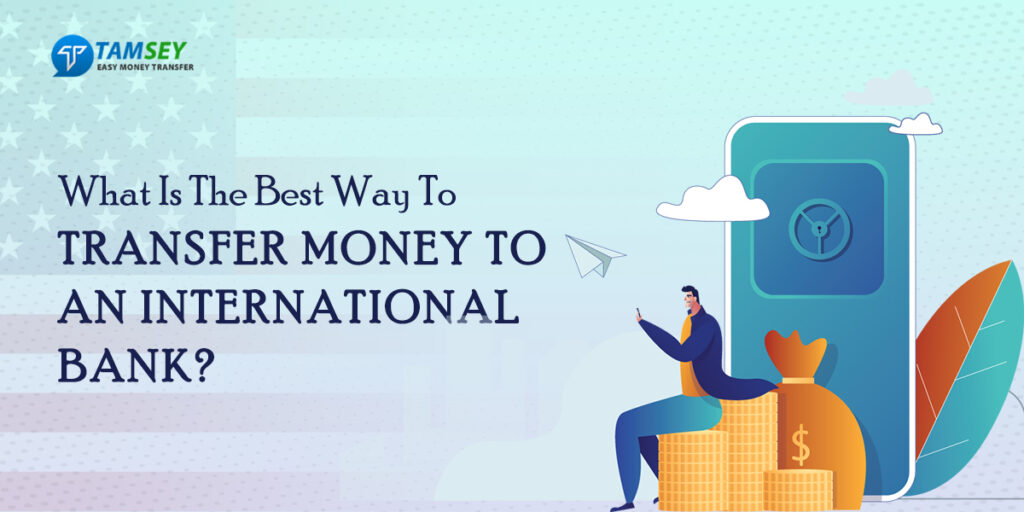 Speed, Security, and Flexibility are the three main components one needs to evaluate when considering to transfer money to an international bank. Other factors might include the transfer's size, the amount, and the fees incurred.
 Many people are not even aware of the fact that they are charged hefty fees. This can quickly erode their savings. Talking about sending a small amount of money abroad is fine. It doesn't add much to the cost or fees. However, if the sum of the amount is large enough, it becomes a different story.
 Consider these factors to transfer money to an international bank:
   

The Amount
 Based on the total sum or amount a person wants to send abroad, some money transfer providers have systems limitations. Many providers lack a robust system, and they are unable to efficiently transfer money abroad. It is recommended that you conduct enough research into the money transfer provider that you plan to use and ensure that they are registered with the Financial Conduct Authority (FCA).
   

Fees And Exchange Rates
 While transferring money to a bank in another country, one needs to be aware of the fees and exchange rates. You need to check that the money transfer is done successfully but at a fair rate. There is no point in sending money to your loved ones, friends, or family if they are getting a lower amount. Here the reason is that many money transfer providers retain your money as a part of their fees.
 Do look for a provider whose fees are based on a flat fee system or a small percentage of the total amount transferred. It is easier as one can check the amount which will deduct before the transfer is made.
 The Need for Sending a Large Sum of Money Abroad
Money transfer is done with a purpose, and it has become common these days. It is not only to care for the families staying in a remote location but also for business purposes.
 People send large amounts of money internationally because of these factors:
       

Someone who has planned to buy a property abroad will arrange to send a large amount of money.

       

Business professionals have to cover their overhead expenses, pay salaries to their staff, and invest for growth. Here  money transfer services like

Tamsey

help businesses to have a global reach.

       

If your son or daughter is studying abroad, you would eventually plan to send large amounts of money. It is needed to cover their tuition expenses as kids are learning and living abroad.

       

People relocating will tend to send large sums of money to international bank accounts. Look for the best money transfer provider who gives a fair exchange rate and charges optimal transfer fees.
 Best Way to Transfer Money to an International Bank
 Money transfer services are used in instances when family is living abroad, kids studying abroad, for business purposes, or for relocations. One will expect Speed, Security, and Flexibility, as mentioned earlier. Look at the best ways money transfer is done abroad without hassles.
   

Wire transfer
As it was mentioned above, if you need to transfer large amounts of money abroad you can do a wire transfer. Secondly, wire transfers are secure as banks are involved on both sides. Paying a fee for such security would be worth it if the money arrived the same day. However, with services like Tamsey, the money is delivered within minutes.
   

Cash transfer
 If you want to send a large amount of money abroad but have the same cash, you can transfer it quickly. Here the person needs to deposit the amount in currency with an foreign exchange service provider.
 The second step will ensure that the money is converted into the currency of the destination country. Further, the recipient can pick the same amount at a money transfer provider at his or her location.
   

Bank transfer
 It is known as one of the best and secure money transfer methods. However, the prevailing exchange rates and fees might make this method an expensive one. In order to avoid excessive fees, most people opt for more cost-effective alternatives.
The person will require sharing the account number of the receiving person's bank account number to initiate a bank to a bank transfer. It is easier for this kind of transaction to occur online, on a phone call, or in person.
 Bottom Line
 There are several reasons people want to transfer money abroad. However, it is a good practice to ensure the money reaches the destination smoothly. Keeping in mind the factors mentioned above, it is important to do some research into the money service providers that offer security and low fees. In conclusion, make sure you don't overpay to transfer money to an international bank.