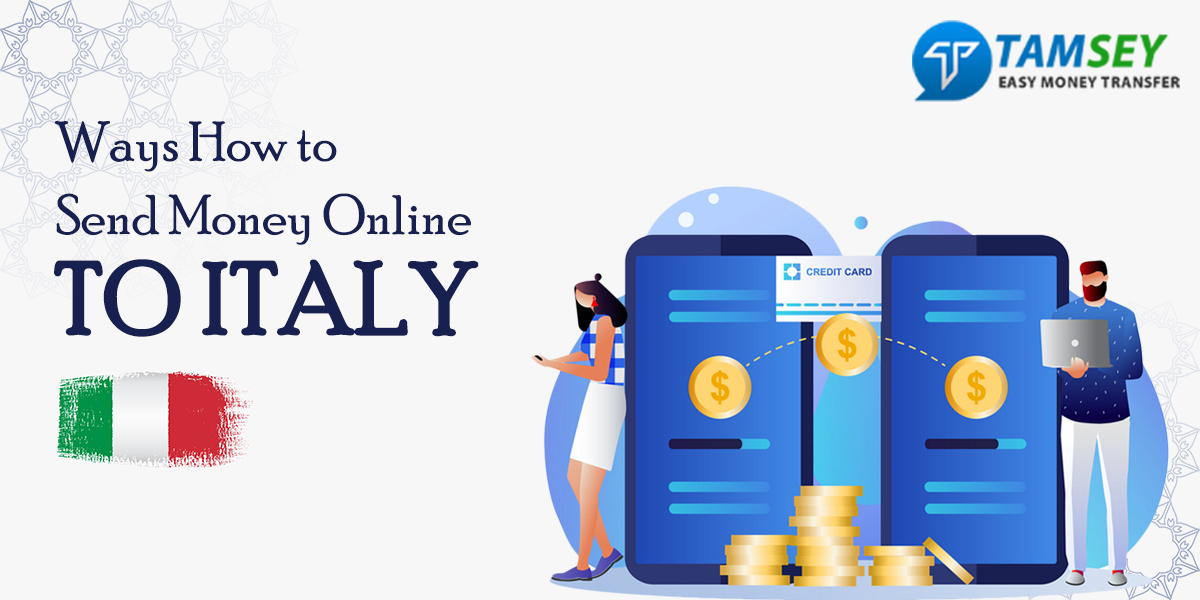 These days with time, online money transfer has become much easier and safer. With just a few clicks, you can transfer money to other people. Because of its increasing popularity, it is becoming more common in use. Now, if your near & dear one lives in Italy, you must be thinking about how to send money online to Italy? In this guide, you will learn in detail how can you transfer money online to Italy easily.
Sending money online: How does it work?
There are a lot of technologies these days with the help of which you can send money online. In this, instead of transferring paper money, you are transferring data and this translates in the form of money. All you need to know is the recipient's phone number and address. There are many money transfer service providers like MoneyGram, Western Union, TransferWise, and many more.
Let's have a look at the several ways you can send money online to Italy – XE
It can make transfers to over 100 countries across the world. There are no extra charges for this and also there is no minimum and maximum limit to daily transfer. The company makes sure to keep your data safe and confidential. The exchange rate is determined by XE and is fixed after you confirm your transaction. Through the website, you cannot exceed the limit of $500,000 while sending the funds.
Tamsey
It is one of the most renowned ways to send your money online to any other country. This is a faster, cheaper, and safer way to send and receive money online. You can also make secure payments using a free Tamsey wallet. With the help of this method, you can send money straight to the bank accounts of your loved ones. Hundreds of transfers are made with Tamsey every day and the process is really reliable and convenient.
TorFX
It is another good way to transfer money online. Well, if you want to send money online to Italy, this is one of the great options that you can avail. These features of a simple pricing structure at optimum exchange rates make it a solid option to transfer money. With, TorFX, you can virtually guarantee a transfer from one country to another major countries within 2 business days.
CurrencyFair
It is a peer-to-peer international way to transfer money that allows you to adopt a hassle-free method. All you need to do is just set up an account here and then try to send some amount and the funds will be easily sent to your recipient's bank account. The company charges international transfer fees of $3 per transfer exchange rate margin will depend on the size of the currency rate.
Conclusion 
Here you go! So, knowing all these different ways to send money online to Italy, you need not worry about any part. The processes are absolutely hassle-free and secure at the same time. Choose your medium very carefully and before making any decision, make sure to research a lot about that. Read the reviews and then go for it.