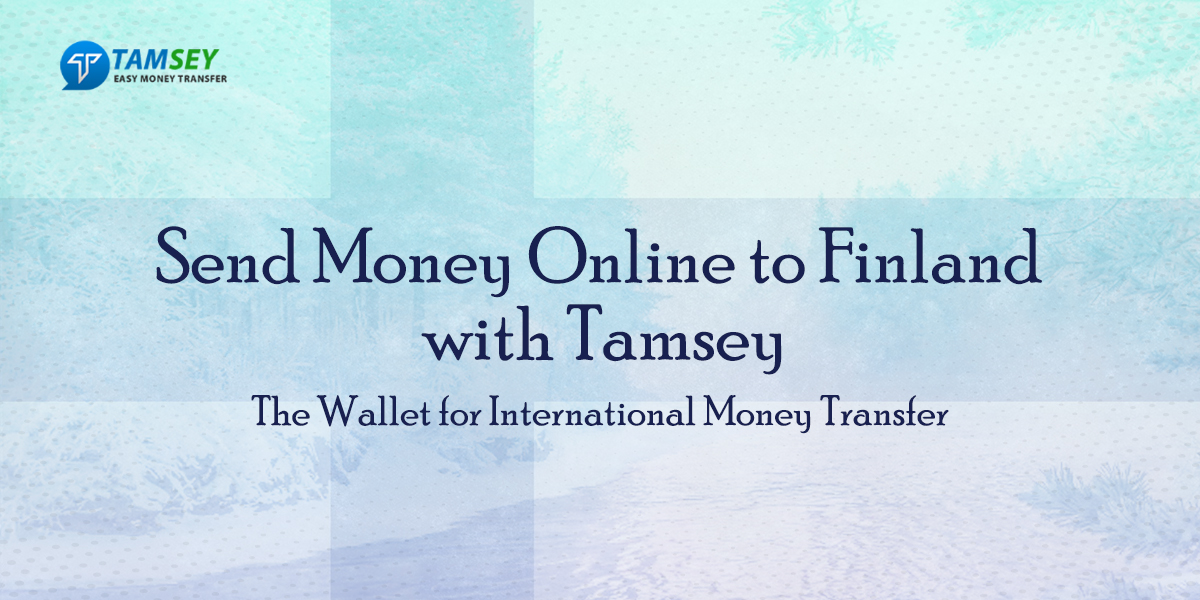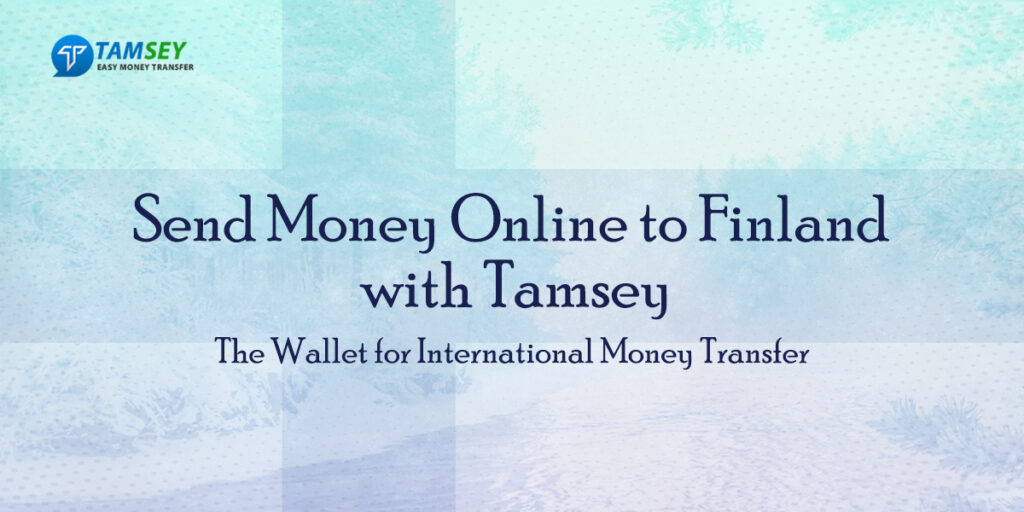 With the world coming together through the advancement of technology, money transfer needs have increased significantly. Finding the correct method when you send money online to Finland can remove the uncertainty and stress that comes with money transactions.
Reasons to Send Money Online to Finland
There are many reasons to send the money overseas.
Buying Property:

 Sending a considerable sum of money overseas becomes necessary when you are buying property.

Education:

 Further education in a different country requires massive fund transfers.

Investments:

 Investing in overseas countries can bring profit. It also results in the transfer of money regularly.

Sending money to friends and family: 

Relatives living in another country can require cash for one reason or the other.

Holiday accommodation:

 Whether you are buying a vacation home or just booking a hotel for your next trip!

Wedding plans in the country:

 Destination weddings can be an expensive affair when you opt for an overseas country like Finland.

Mortgage payments:

 Mortgage bills require regular payments.

Work:

 Work-related payments for people working overseas.

Bills due overseas:

 You can pay bills like electricity, water bill, or others at an overseas country location.
The reasons and amount may vary, but you still need a hassle-free method to send money online to Finland.
Money Transfer to Finland – The Price of Sending Money Overseas
Sending money to another country comes with a price tag. The cost can vary depending on the mode you are using. Hence, research should go into finding a suitable method of sending money.
The cost of sending money overseas can pile up over time. To avoid paying extra charges, people prefer Tamsey. It has a wallet and direct money sending option.
Also, their low charges for sending money abroad make it an excellent choice. 
Three Ways of Sending Money through Tamsey
You can send money through the method of your choice.
Sending mobile money. It consists of using the Tamsey app to send money instantly to a mobile money wallet. The transfer is completed within minutes when you use this method.

Directly send the money to the bank account of the receiver. It will take a bit longer, due to compliance checks, but overall, it is a convenient method. The receiver can take the money out of the bank.

Cash Pickup through Tamsey is another quick method of sending money. Deposit money here, and we make it available for the receiver within minutes.
All three methods can work depending on the location of the individual. The preferred method of sending money can vary.
Why Should You Choose Tamsey for Money Transfer to Finland?
Tamsey is the right choice for people who want an easy-to-use interface. Also, the application makes it possible to send money to a range of banks.
The money sending platform is flexible, with a range of money sending options. Moreover, you skip the archaic infrastructure of banks that take a lot of time.
It is an overall better method only because of the general ease it offers to every user.
How Long Does Overseas Money Transfer Take?
Online money transfers can take some time. Sending money through Tamsey wallet will lower the time to send money. However, if you send the money directly from your bank account to another bank account, it would take much longer.
It can take up to 5 working days for if you use an international bank transfer  directly using your bank. It can take longer or less. Hence, at Tamsey, we offer regular updates about the transaction process. Therefore, you will have the latest updates, and the recipient will receive a notification at the end of the transaction.
Wallet transfer and direct cash pickup are the quicker methods.
Wrapping it up
Tamsey is a company that wants to offer overseas money transfers for the most remote locations. Hence, they offer the wallet for the most convenient money transfer to Finland and several other countries. Have a look at the countries you can send money to end make the appropriate transactions when needed.
You can send money online to Finland or any other country by visiting Tamsey's website and creating an account. You will need identification proof for the transaction, but overall, Tamsey is a convenient, fast, and flexible way of sending money abroad.